FREE WHEN YOU SPEND $60 OR MORE ❤️


No need to add this little beauty to your cart, it will automatically be added for FREE when you place an order of $60 or more.. because we love making our customers happy ❤️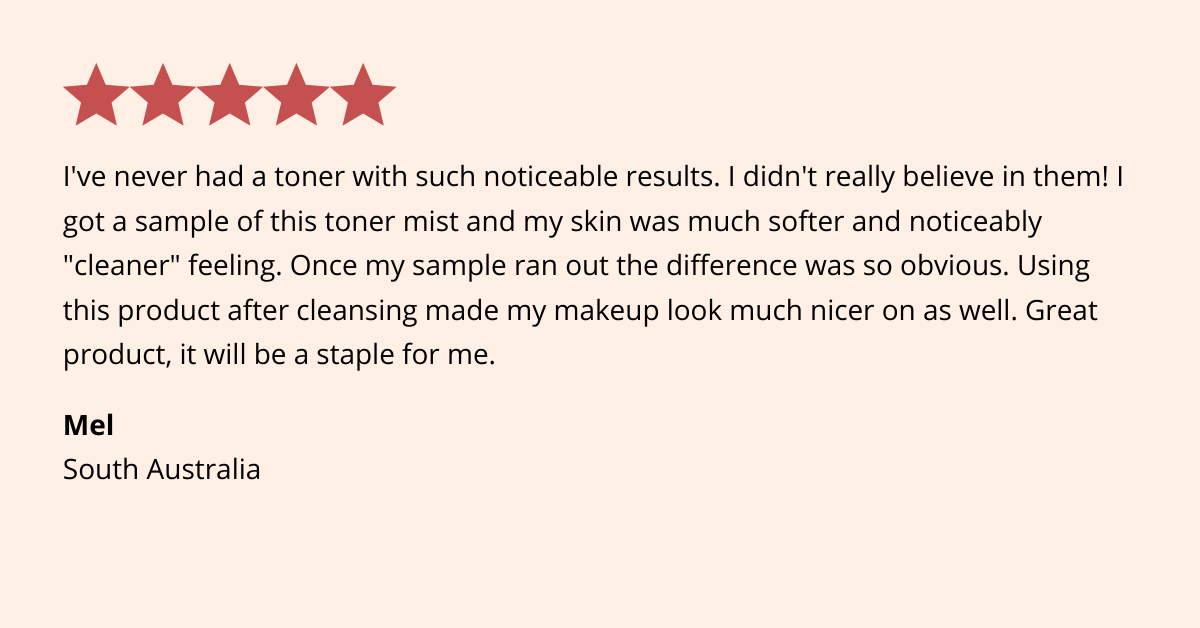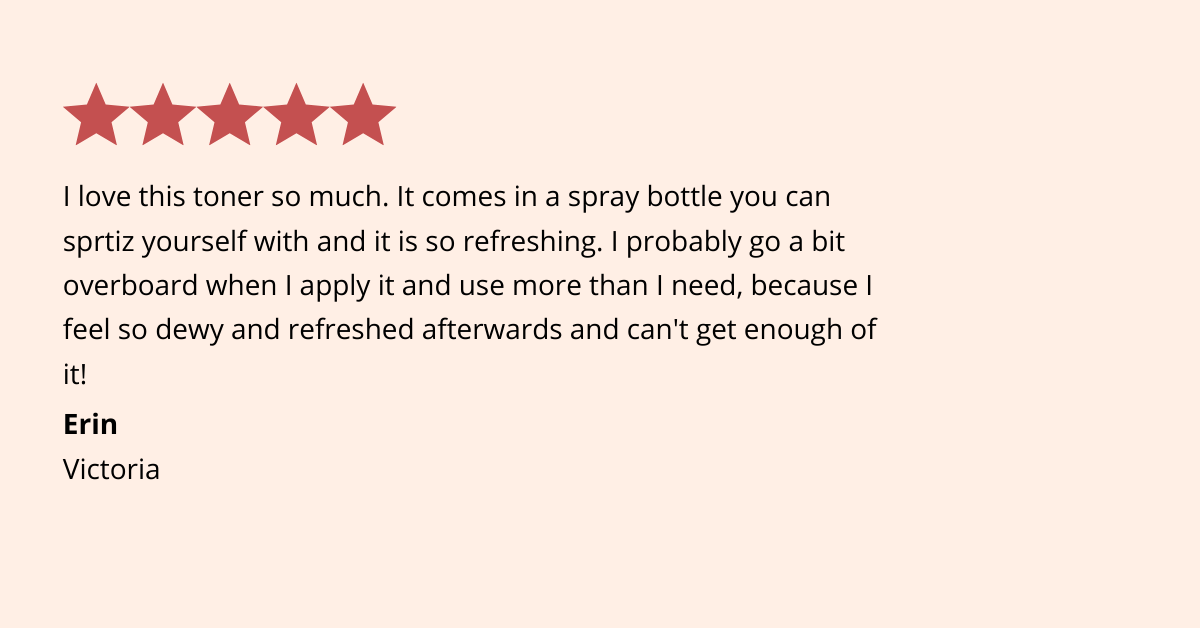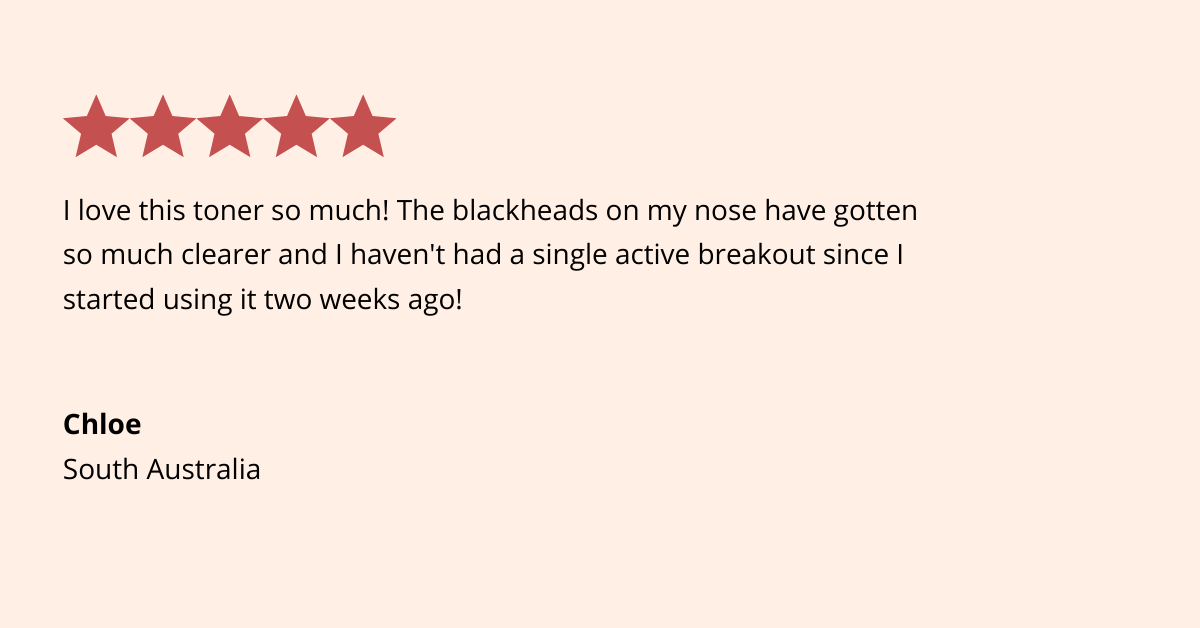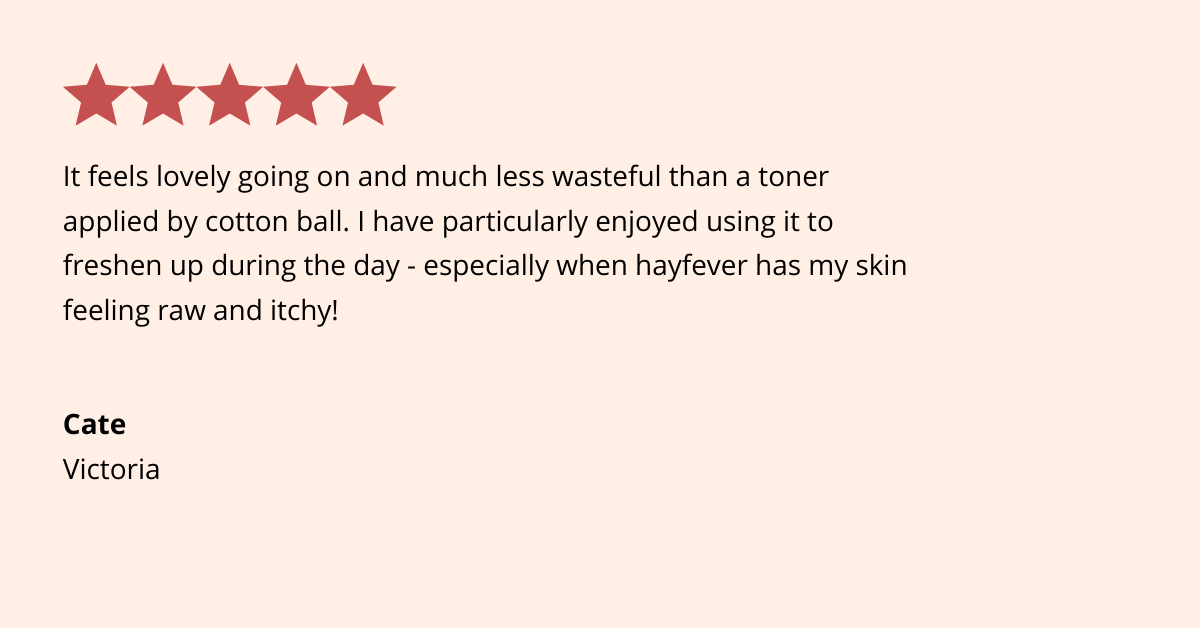 Rich in antioxidants, this PH-balancing quandong toning mist will reveal softer, healthier and clearer skin.

The key ingredient of our Quandong Toning Mist is – you guessed it – Quandong extract! This clever fruit behaves like an AHA: Alpha Hydroxy Acid. AHA's are magic ingredients in skin care – They work by removing the top layer of dead skin cells to reveal fresher and softer skin. They also help to strengthen the skin for truly long-term results, promoting firmness and an increased ability to fight the signs of ageing.
In addition to removing dead skin cells and fighting the signs of ageing, our Quandong Toning Mist will restore your skin's PH balance. Our skin is naturally acidic, typically with a PH balance of between five and six (on a scale from 0 to 14). That healthy balance can be affected by external factors including sun exposure, air pollution, humidity, change of weather, make up, sweat... And the list goes on.
So what happens when our PH levels aren't balanced? When our skin PH levels are higher than normal – anywhere around 7 or higher - that's when we experience dry, red, flaky and itchy skin. On the other hand, if our PH level is 4 or lower, our skin is much more susceptible to inflammatory conditions like acne and eczema, excess oil production, and a weaker skin barrier, meaning an increased visibility of wrinkles and fine lines. With daily use of our Quandong Toning Mist, your skin will sit at the optimal PH level. This means hydrated, smooth and firm skin, with a healthy and radiant complexion.
Other active ingredients include acne-fighting Kakadu Plum and calming Aloe Vera. Beautifully finished with natural scents of lemongrass, lime and bergamot.


Directions of Use
We recommend using our Quandong Toning Mist twice daily for the best results. After cleansing with our Everyday Cleanser, hold the bottle 20-30cm away from your face and lightly spray with eyes and lips closed. Let the mist sink into your skin and then follow with our Everyday Moisturiser.
We recommend use of our Quandong Toning Mist on alternate days of using our Green Clay Exfoliating Mask. On any one day, only use one or the other in order to avoid over-exfoliation.